cyberKMU²
Cyber-physical Systems from SMEs for SMEs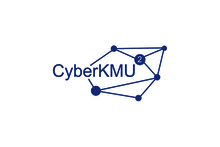 cyberKMU² developed an online platform that enables production companies to easily find matching technologies (CPS) to increase their production process efficiency.
The project cyberKMU² developed an online platform for producing SMEs to support them to identify suitable cyber-physical systems and thus improve production processes and make them more efficient.
For this purpose, an analysis of the requirements of the consortium's production companies and an analysis of the on-market Cyber ??Physical Systems was performed. On this basis, an evaluation model was developed for a cost-benefit analysis and a monetary analysis to support the investment decisions in different CPS.
Based on the results, an online platform was designed for production companies to look for CPS solutions, and for technology suppliers to offer their solutions. This platform enables production companies to easily identify suitable technology suppliers.
To ensure the quality of the evaluation method, the recommended solutions were implemented and validated using demonstrators in the production companies.

Branch
Vehicle, special Vehicle and Automotive
Machinery and Plant Engineering
Research Focus
Informationstechnologie­management
Contactperson
Projectinfos
Funding no.
IT-1-1-009a / EFRE-0800446
Funding
Europäische Union (EU)