Information Management
Digital Architectures for Sustainable Business Success
The digital transformation is both a challenge and an opportunity that must be managed over several years. The digitally networked company has successfully mastered the digital transformation and is able to
make decisions based on data,
to react flexibly to changes in general conditions,
Achieve goals with sustainable measures.
Information management is the central link between the IT technical support of a company and its value-added processes. The digital transformation requires an unprecedented business-IT alignment of companies, since innovations have an impact on the entire company and no longer only on individual areas. Our approach is to use the Aachen Digital Architecture Management (ADAM) to close the existing gaps and develop digital architectures that take into account not only internal requirements but also an external view. The digital transformation includes internal and external customers, which must be addressed holistically. ADAM places these customers at the center of all considerations and, by designing a digital architecture, enables digitally shaped processes, networked products and competitive business models.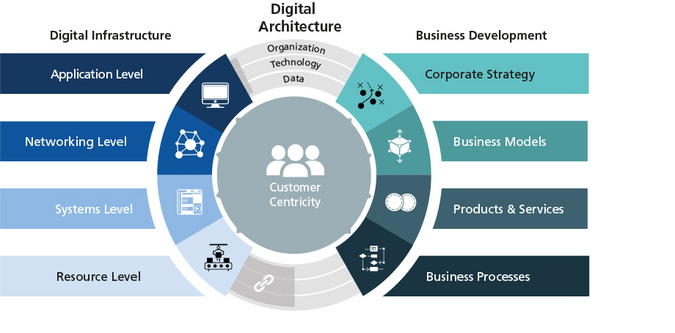 FIR implements ADAM from different perspectives and has defined the following three main research areas:
Information logistic: Evaluation of the use of artificial intelligence methods to improve internal and external business processes.
Information technology management: Identification, evaluation and configuration of digital technologies to innovative solution concepts in order to digitalize products, processes and business models.
IT complexity management: Definition of the necessary steps to design the digital architecture, taking IT and corporate strategy into account.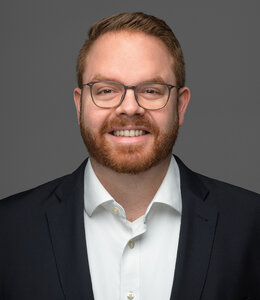 »
We align business and IT with the strategic approach of digital architecture management to ensure sustainable business success.
«
Max-Ferdinand Stroh
Department Information Management (Head)
Associated research projects
PrEvelOp
SAAT
DATAMITE
AProSys
EDIH Rheinland
Roadmap.SW
URANOS-X
5G4Me
CyberSecurity 4.0
5G.NATURAL
VoBaKI
STAFFEL
PAIRS
BlueSAM
Legitimise IT
SewGuide
EIS4IoP
FLEMING
5G-ICE
MarryIT
Development and measurement of the digitisation of the economy in Germany
BaSys4Dash
Competence-Center 5G.NRW
TechRad
EnerAct
UrbanMove
DigiTextil
eCloud
5Gang
EWIMA
SurE
cyberKMU²
CCS
Rezept ECM
I4.0 Maturity Index
eSafeNet
Digital in NRW
FlAixEnergy
DigiKMU
Planning the variety of product service systems offers
BigPro
GradeIT
eStep Mittelstand
POLAR
Finesce
uSelectDMS
Sense & React
WOMTA
STAIRS
O(SC)²ar
Smart.NRW
FINSENY
SISE
Li-Mobility
eco2cut
InfoHand
Smart Wheels
Wertbeitrag der IT
ID-Select
ACC-EC
Smart Watts
MeDiNa
WivU-Transfer
ESysPro
ACTIVE
simoKIM
Med-on-@ix
RFID-EAs
Trusted-RFID
Tool-East
Medical Export
MYCAREVENT