DATAMITE
DATA Monetization, Interoperability, Trading & Exchange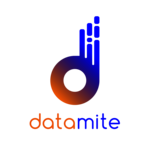 In the research project 'DATAMITE', 27 partners from 13 countries are working on a modular, open-source and cross-domain framework for data use. It aims to improve data usage in all areas: Exchange, Interoperability, Monetization and Commerce. To this end, 'DATAMITE' brings together the key players in the data value chain.
Initial situation
The era of data accumulation is no longer profitable. The paradigm has now shifted to the ability of companies to monetize data. This is related to the trust and quality characteristics of the data they use, either self-generated or acquired.
Solution approach
The research project 'DATAMITE' understands the existing obstacles and develops a simple but effective technical framework that enables European companies and public administrations to overcome existing challenges and facilitate the monetization of their data. The main goal is to help users better monetize, manage and trust their data through the development of a set of key modules. The key modules are data governance, quality, security, sharing and supporting tools.
Expected result
'DATAMITE' delivers a modular, open-source and cross-cutting framework to improve data monetization, interoperability, trading and exchange in the form of software modules, training and business materials for European companies, enabling them to become new relevant players in the data economy.
Benefits for the target group
DATAMITE' unlocks the monetization potential on two levels: internal and external. At the internal level, users are provided with tools to improve the quality management of their data and compliance with 'FAIR' (Findable, Accessible, Interoperable, Reusable) principles, and are able to educate themselves on technical and business issues. This makes the data trustworthy, which reduces the data-decision gap, and also makes it more reliable in other paradigms - such as AI.
On an external level, the fact that users retain control over their data offers new revenue streams and interactions with other actors, e.g. in ecosystems such as the 'International Data Spaces' (IDS), data markets or the 'European Open Science Cloud' (EOSC). In addition, the architecture envisioned for 'DATAMITE' enables sandboxing of DIHs and thus becomes a potential trainer in engaging SMEs.
Branch
Energy/Water/Disposal/Recycling
Machinery and Plant Engineering
Topic Area
Service Management
Information Management
Research Focus
Subscription Business
IT-Komplexitätsmanagement
FIR Navigator
Business Model Innovation
Data-Based Shopfloor Management
Pricing of Digital Services
Your Contact Persons
Projectinfos
Funding no.
101092989
Funding
Europäische Union (EU)
Promoters

Europäische Kommission