diaMant
Participative change management for digital business models – new mechanics for strategic renewal in the customer-provider alliance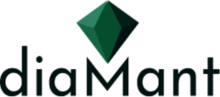 The aim of the research project 'diaMant' is to research and explore participative change management (PVM) using different customer-provider use cases.
Initial situation
Digital business models, around condition monitoring, predictive maintenance as well as asset-as-a-service solutions, are a key success factor for manufacturing companies. Especially in times of crisis, such as the Covid 19 crisis, digital business models are of great value in terms of resilience, stability, continuous sales and an end-to-end customer relationship. However, so far only a few manufacturing companies manage to implement and monetize digital business models. A key challenge lies in the fact that manufacturing companies need to collaborate and harmonize with their customers in the digital business much more closely than before, continuously and over the long term. This requires a joint, participative change in the customer-supplier alliance in order to master the challenges as well as the opportunities of the continuous, deeply integrated customer-supplier relationship. Since current methods of change management only ever focus on one organization or one company, long-term success in the digital business of industry requires application-oriented research into what is known as 'participative change management'.
Solution approach
The joint project 'diaMant' is divided into nine work packages. First, the three use cases are initiated to enable data collection related to customer-provider alliance change. Then, requirements for Participatory Change Management are defined.
Expected result
The three solution components (process model, digital learning and development platform, business model clinic) are then developed and validated with the partners in industrial application. The research results will be published over the entire term.
Benefits for the target group
Development of a concept for the application of participatory change management.
Branch
Machinery and Plant Engineering
FIR Navigator
Business Model Innovation
Subscription
Projectinfos
Funding no.
02J21C003