eCloud
Cloud-based Energy Management for an increased Energy Efficiency in Manufactoring Companies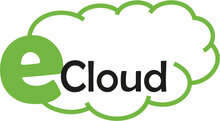 The goal of eCloud is to empower SMEs to implement flexible energy management that is prepared for current and future challenges in the area of ??energy use, without deepened energy knowledge and with little distraction from the day-to-day business.
The overall result of the research project is a validated prototype for a plug-and-play energy management, which can be built up successively in SMEs on the basis of a cloud platform.
Through the phased and modular implementation, the energy management meets the individual needs of the companies and makes a contribution to the energy transition and climate protection, in which up to 30% of energy costs or greenhouse gas emissions can be reduced. Altogether, with the levels Monitoring, Load Management and Network Utilization, three expansion variants are envisaged, which consist of various software-as-a service components from the cloud which can be called up as required.
Thus, the user needs only a minimal hardware intervention in his production and saves the complex IT infrastructure. The function sum can be expanded or reduced flexibly as needed.
The concept will be implemented in a demonstration environment as well as the two application companies.
Branch
Energy/Water/Disposal/Recycling
Machinery and Plant Engineering
Contactperson
Projectinfos
Funding no.
01LY1608A
Funding information
The research project is funded by the ministerium for education and research based to a decision of the German federal goverment.