IDEATION
Innovation and entrepreneurship actions and trainings for higher education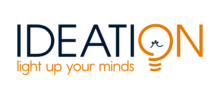 The aim of the research project 'IDEATION' is to increase the innovative capacity and entrepreneurial skills of students and Higher Education Institutions (HEI: universities or (an-)institutes).
Initial situation
Startups formed at HEIs often lack entrepreneurial expertise, funding opportunities, and access to technical infrastructure to produce the services developed. As a result, innovative approaches do not make it beyond the status of an idea and potential is lost.
Solution approach
In order to increase the innovation capacity as well as entrepreneurial skills of students, the utilization of physical infrastructure (high-tech equipment and devices, software, etc.) will be increased through sharing in order to provide access to infrastructure for those with needs. Alongside this, the development of innovative business innovation and enterprise in HEIs will be encouraged through various 'open innovation' and crowdfunding campaigns.
Expected result
The aim of the project is to increase the innovative capacity and scale of start-ups by creating suitable structures and facilitating access to funding. In addition, the quality of innovations is to be increased by setting up a 'Pre Incubation Program', which is linked to a training concept and covers the process of product development in international, interdisciplinary teams.
Benefits for the target group
Students and startups are given the opportunity to learn about topics ranging from innovation to crowdfunding in a targeted manner and gain access to collaborations and knowledge exchange through the project's strong network with partners from Poland, Italy, Spain and Israel. This paves the way for the ever-growing start-up scene in Aachen to gain an international foothold and develop further.
Branch
Machinery and Plant Engineering
Research and Development
FIR Navigator
Digital Skills Development
Ecosystem Design
Platform Economy
Contactperson
Projectinfos
Funding no.
1143
Funding
Europäische Union (EU)
Funding information
This project has received funding under EIT HEI Initiative.