NeuProPlus Phase II
Intelligent rail infrastructure through innovative production guidance systems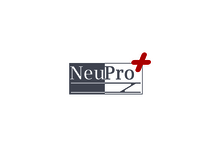 The goal of the joint research project was the economic optimisation of the control and rail automation technology through a redesign of system structures and an improvement of existing value chains.
NeuPro Plus Phase II was a follow-up project of NeuPro Plus. In NeuPro Plus cost reduction potentials for railway infrastructure had been identified, evaluated and recommended proceedures had been derived. In phase II the implementation of the identified potentials was realized in the 3 different categories:
Standardization and specification of selected interfaces (electronic signalling boxes/ interlockings; railroad crossing safety installation) as well as demonstration in a test environment. Furthermore standardisation and realizing diagnostic notifications for the interlockings.
Optimization of the planning process by developing a prototype with a control center database and a prototype of a planning tool.
Identification of the cost drivers for the railroad crossing safety installation, a new planning process for the railroad crossing devices and an optimization of its technology.
Projectinfos
Funding no.
19 G 9028 F
Promoters

TÜV PT-MVt