PreisFinder
Developing an approach to optimize the prices of availability guarantees for small and medium sized enterprises of machinery and plant construction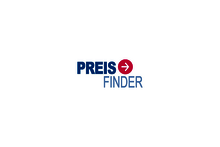 The aim of the project is to develop an approach for determining the optimum price of availability guarantees for small and medium sized enterprises of machinery and plant construction.
The pricing of availability guarantees represents a significant problem to KMU for two reasons. Firstly, the identification of the customer benefit, resulting from the availability guarantee, poses major challenges. The customer benefit describes the real or perceived value that the customer experiences through the interaction with the company. The customer's willingness-to-pay for the service, which displays the maximum price limit, can be derived from the customer benefit. Secondly, the cost estimation poses a big problem, as complex factors, like the transition of the failure risk to the service provider and the total provider-related costs (e.g. penalties, idle cost and infrastructure cost), are to be considered. These costs represent the minimum price limit. The maximum price limit is specified through the calculation of the customer benefit as well as the derived customer's willingness-to-pay, based on customer groups. The minimum price limit is defined by the cost's simulation. The optimized pricing for the availability guarantee is subsequently set regarding the price limit.
FIR Navigator
Sale of Digital Services
Projectinfos
Funding no.
18940 N
Funding information
Das IGF-Vorhaben 18940 N der Forschungsvereinigung FIR e. V. an der RWTH Aachen wird über die AiF im Rahmen des Programms zur Förderung der industriellen Gemeinschaftsforschung und -entwicklung (IGF) vom Bundesministerium für Wirtschaft und Energie (BMWi) aufgrund eines Beschlusses des Deutschen Bundestages gefördert.