railconnect
Mobility 4.0: Efficient rail freight transport on the basis of a collaboration platform with the help of digital train clearance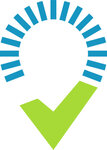 The aim of the research project is to increase the utilisation intensities of underutilised railway wagons, locomotives and lines in rail freight traffic by digitising train clearance. Digitally supported train dispatching enables the locomotive and its coupled wagons to be located continuously. By enriching the digital process data with additional context information of a transport journey, a digital shadow of rail freight traffic and associated services is created. This is the starting point for the improvement of process efficiency and the identification of further potentials in the direction of the industry objective Mobility 4.0. As a research institution in the field of business organisation and IT in the context of logistics, the overarching subgoal of the FIR is to create the basis for increasing efficiency in rail freight and intermodal transport and to point out the resulting potentials.
The subgoal of the FIR starts with the definition of digital and efficient handling processes for rail freight traffic. The research question here is to what extent the analogue train handling process can be supported by digitalisation with regard to process efficiency. For this purpose, a process recording is carried out and a target process is developed.
In the next step, the potential of the collected data will be examined in the context of the overall handling of a transport journey in rail freight traffic. The research question investigates how the handling data can be linked with other data sources in order to enable a gain in efficiency within a rail transport company and across companies.
The third subgoal of the subproject projects the development of sustainable and service-oriented business models with the core of information use and information transfer between stakeholders of rail freight transport by means of a business model canvas.
Research Focus
Produktionsplanung
Produktionsregelung
JRF Guiding Topic
Society & Digitization
Industry & Environment
Cities & Infrastructure