SewGuide
The interactive teacher for the sewing profession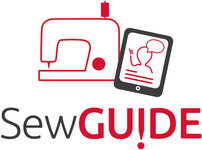 The aim of the research project SewGuide is to develop a real-time data-based training assistant for the sewing profession.
Initial situation
The increasing migration of the clothing industry to Asia is leading to a loss of know-how, among other things. Experts are becoming knowledge carriers and increasingly have to train junior staff. Particularly in the case of special textile production, training is essential to ensure safety or protective functions and the support provided is correspondingly intensive.
Solution approach
FIR supports the project's consortium leader in project management and dissemination activities. First, skills are clustered in the learning process and the necessary information needs are determined. This is followed by an explanation of the relationship between functions and the learning content developed and the development of the digital assistant, including the content specification elements. Finally, a demonstrator is set up and the execution of the field tests and the validation of the concept approach are accompanied.
Expected result
Development of the intelligent assistance system "SewGuide" as a retrofit concept, which can be retrofitted to industrial sewing machines (retrofit kit)
Benefits for the target group
The "SewGuide" makes it easier for trainees to enter the craft of sewing through various support measures. It leads to a more attractive digitalised working environment, which can be used as a differentiating feature in personnel acquisition, and unskilled personnel are enabled to work in an operative and value-adding mode in a much shorter time.
The results of the project SewGuide will serve the FIR to build up knowledge in the context of machine and supervised learning. The developed demonstrator will illustrate the topic "Smart Products" on the RWTH Aachen Campus. Inspiration workshops with SMEs are also planned; the FIR will use the results to improve courses and further develop research methods in the context of digital assistance systems.
Further Links
UdZ-Article: "SewGuide: Intelligent Real-Time Support of the Learning Process for Industrial Sewing Machines"
FIR Navigator
Modern Leadership Systems
Contactperson
Projectinfos
Funding no.
100451351
Funding information
Funding reference number: 02K19K013