SubaSa
Development of a market introduction navigator for subscription business models in the manufacturing industry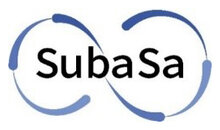 The aim of the "SubaSa" research project is to develop a market launch navigator for subscription business models, especially for SMEs in the manufacturing industry. For this purpose, ways for the successful design and establishment of the business model are developed based on the four dimensions of marketing.
Initial situation
The most critical phase for SMEs to successfully realize subscription business models (SGM) is the cost-intensive and high-risk market launch phase. This is particularly evident in the increasing number of companies that have already been able to develop initial value propositions for SGM, but are currently unable to successfully establish this performance in the newly developed business model on the market.
Solution approach
For successful establishment in the market, a paradigm shift is required, which goes hand in hand with data-driven service development at the customer. This requires continuous customer access in performance development, to which the marketing concept of the "4 Ps of marketing" – performance ("Product") and pricing ("Price"), communication ("Promotion") and distribution ("Place") – must also be aligned. Therefore, a structured approach is necessary, especially in the critical market launch phase, in order to achieve the described "win-win" situation of SGM as quickly as possible.
Expected result
As part of the project, the "4 Ps of marketing" will be further developed based on an adapted customer segmentation and risk assessment and transferred into a market introduction navigator.
Benefits for the target group
SMEs, however, have fewer human and financial resources compared to large companies, especially in the area of sales and marketing, and are thus at a severe disadvantage with regard to essential change measures for market introduction. SMEs in the manufacturing industry are to be enabled by a process model in the form of a market launch navigator to successfully place SGM on the market and scale it quickly.
Further Links
UdZ-Article: "SubaSa: Subscription Business Models: Risks and Opportunities for Providers and Customers"
Branch
Machinery and Plant Engineering
FIR Navigator
Business Model Innovation
Customer Journey Design
Subscription
Sale of Digital Services
Contactperson
Projectinfos
Funding no.
21351 N
Funding information
The IGF project 21351 N of the research association FIR e. V. at RWTH Aachen University is funded by the Federal Ministry for Economic Affairs and Climate Action (BMWK) via the AiF within the framework of the program for the promotion of joint industrial research (IGF) on the basis of a resolution of the Deutscher Bundestag.
Further information
Der Abschlussbericht zu diesem Forschungsprojekt ist über den FIR e. V. an der RWTH Aachen erhältlich: epub(at)fir.rwth-aachen.de