SurE
Selbstlernende Suchmaschine für ERP-Systeme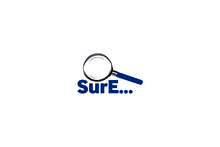 The aim of the research project was to increase the efficiency and effectiveness of search queries in ERP systems. Hereby, it reduced the effort for the user and improved the quality of the results. The achievement of the goals was realized by the development of a self-learning, context-based search engine for ERP systems. By taking into account the context of a search query, user behavior and a results evaluation by the user, the result quality of search queries was continuously increased. The development of a demonstrator was intended to show the usefulness of the concept by testing it in different scenarios and evaluating it by means of an economic assessment.
In ERP systems, many different and heterogeneous search methods, e.g. property categories, article groups, search terms, and numbering systems. A standardization of these search methods over a uniform entry point for the search (like Google) is currently only available in a few ERP systems.
In summary, the following search problems in ERP systems can be identified:
Search functions in ERP systems are restricted to individual modules and / or masks and do not allow a system-wide search.
A search query consists of a search run and, if necessary, several further inquiries, to limit the results.
Search results are classified only in limited form according to established criteria and are always presented according to the same scheme.
There is no feedback of the search results with the search made by the user.
Search results can not be evaluated and the system cannot draw conclusions from a rating concerning a new query.
The SurE project therefore has the following objectives:
Old structures such as search words and their logic need to be dispensed with, in order to produce no additional effort in the master data maintenance.
Search queries should be evaluated directly and indirectly, in order to allow a prioritization of the results.
Search results should be improved by taking account of user behavior, prioritizing and observing the search context.
The search behavior should be unified in order to find results more quickly and more purposefully.
Results presentation and real-time capability of the search should be improved.
The concept of a self-learning search engine is used as a basis for improving the search in ERP systems. By using a feedback through a system- and user-supported evaluation of search results, an improved similar or comparable search result results in an improved result placement. Depending on the search situation (position in the application), corresponding object types (customer, article, vendor, purchase order, order, ...) are proposed as a result.
Topic Area
Information Management
Production Management
Research Focus
Informationslogistik
Produktionsplanung
Contactperson
Projectinfos
Funding no.
19270 BG
Funding information
The IGF project 19270 BG of the research association FIR at RWTH Aachen was approved by the Federal Ministry of Economics and Energy (BMWi) through the AiF within the framework of the program for the promotion of industrial community research and development (IGF) on the basis of a decision of the Deutsche Bundestag.