Wertbeitrag der IT
Measuring of the value proposition of enterprise-IT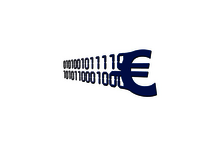 The goal of the research project was to provide an opportunity for small and medium-sized enterprises to determine an individual value proposition for their enterprise-IT.
Small and medium-sized businesses have significant costs of information technology but are not able to quantify the value proposition of their business IT. This leads to a non-systematic, intuitional alignment of IT with respect to the influence towards enterprise value.
The research project VALUE PROPOSITION OF IT (Wertbeitrag der IT) funded by AiF (16105 N) developed an approach to qualify enterprises to scale their share of IT in business success. Therefore IT services and business processes had to be classified and cataloguized. The value proposition of IT – low costs of business processes – should detected with an IT-specific activity-based accounting. In order to achieve industry-wide comparability a basis support of business-IT should defined as a foundation for activity-based accounting.
The approach was evaluated using the example of mechanical engineering and plant construction. Portability was assured by the participation of management consulting and IT enterprises.
Research Focus
Informationstechnologie­management
Contactperson
Projectinfos
Funding no.
16105 N