WinServ
Szenariobasierte Planung und Entwicklung des Dienstleistungsprogramms in der Windenergiebranche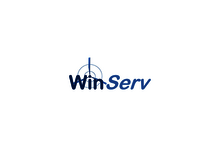 The aim of the project was to assist project developers, service providers, and manufacturers as well as component suppliers of wind turbines in optimizing their service offerings in response to the current and future market conditions and resource availability.
The objective of the proposed project was to assist the manufacturers of wind turbines and their component suppliers in optimizing their service offerings in response to the current and future resource availability and market conditions.
This goal should be achieved by developing an IT-based tool which takes into account the prospective developements and which should enable the user to create an optimised service portfolio on different layers of the supply chain.
The major challenge was to set up a development approach which would support innovative services which would allow to track components and spare parts in new international markets considering the expected growth and occuring risks. The benefit of the project was to enable the service providers and suppliers of parts to build up their service portfolio with the aim of avoiding delays, improving cooperation and respecting the prospective ressource availabilties.
The innovative aspect of the research project was a holistic and coherent concept for the scenario based optimisation of the service provider´s portfolio that:
contained a methodology to evaluate service potentials depending on the ressource availability and the installed capacity
contained a method to plan and implement these service potentials with the help of a efficient service portfolio.
A similar concept to the prospective development and evaluation of dynamic future scenarios in relevant disciplines such as engineering service does not exist to date.
Projectinfos
Funding no.
290104502
Promoters

NRW.BANK