Y-Mas
Internationalization of Blended-Learning Continuing Education in Industrial Process Design and Optimization for the Production Sector in Spanish Speaking Latin America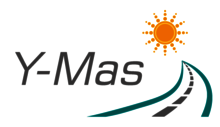 The core objective of the joint project Y-Mas is to create a sustainable and comprehensive training program for Spanish-speaking Latin America in the field of industrial production management for skilled workers and middle and lower management in manufacturing companies. Y-Mas thus compensates for existing weaknesses in regional education and training on this topic and supplements these with content not yet available, for example, around the transformation to Industry 4.0.
Initial situation
The steadily growing manufacturing sector in Spanish-speaking Latin America faces the challenge of taking advantage of the opportunities presented by digitization and developing into central international production locations. However, this can only succeed if the heterogeneous national training and continuing education programs, which have so far been poorly coordinated with one another, are increasingly aligned with the needs of companies and if improved cross-border networking of the players can also be achieved. The aim is to develop concerted training programs that address the central issues of digital transformation in continuing education and, where appropriate, training.
Solution approach
Y-Mas offers dedicated training courses in the areas of maintenance, ergonomic work design, start-up management and industrial logistics. The courses are developed in an individually configurable blended learning approach for the target market and delivered on site. Special emphasis is placed on the development of a broadly effective cross-national continuing education network in order to be able to leverage the synergy potential of providers as well as potential customers much more effectively. Under the leadership of FIR e. V. at RWTH Aachen University, the consortium partners MTM ASSOCIATION e. V. and PEM Motion GmbH intend to make a further successful contribution to the internationalization of German training programs.
Expected result and benefits for the target group
With the Y-Mas offering, skilled workers, operational managers as well as trainers in Spanish-speaking Latin America will acquire valuable knowledge and skills in the subject area of production management and the active and sustainable design of digital transformation. In addition, the planned Y-Mas network, consisting of companies, industry clusters, associations, government organizations and training providers, will help to align training programs more closely with the needs of companies and to design and implement innovative learning paths for companies and their employees.
Branch
Machinery and Plant Engineering
JRF Guiding Topic
Society & Digitization
Globalization & Integration
Industry & Environment
Contactperson
Projectinfos
Funding no.
01BE17029A
Promoters

Projektträger im DLR
Funding information
The research and development project "Y-Mas" is funded by the German Federal Ministry of Education and Research within the research program Internationalisation of Vocational Education and Training under the registration number 01BE17029A and managed by the project management agency DLR.