Invest4Health
Mobilising novel finance models for health promotion and disease prevention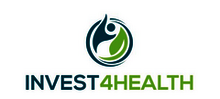 In the medium to longer term, the fiscal space available to governments to provide additional budgetary resources will shrink, including for health care. Our response is that it is better to prevent than to repair, i.e., to promote new ways of financing health promotion and disease prevention.erung von Gesundheitsförderung und Krankheitsprävention zu fördern.
Branch
Health Economy and social Services, NGO
Medical Engineering
Public Administration
Pharma
Research and Development
Topic Area
Business Transformation
Service Management
Smart Mobility
Research Focus
Ecosystem Design
Digital Products
FIR Navigator
Business Model Innovation
Customer Journey Design
IoT Platform
Ecosystem Design
Platform Economy
Your Contact Persons
Projectinfos
Funding no.
101095522
Funding
Europäische Union (EU)
Promoters

Europäische Kommission