SEGIWA
Series production of electrolysers in the gigawatt range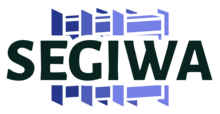 The aim of the SEGIWA research project is to develop the basis for transferring the SILYZER 300® series from manual production to series production. In line with the national hydrogen strategy, the aim is to achieve a low-friction market ramp-up. One focus here is on the design and implementation of largely automated production processes and their linkage in a higher-level production concept.
Initial situation
Alternative storage media and propulsion materials are needed to drive forward the energy transition in Germany. Green hydrogen, which is produced with energy from renewable sources, plays a key role here. The national demand for hydrogen by 2030 amounts to 5 gigawatts of electrolysis capacity, so a rapid increase in capacity is needed. The current, rather manual, production process cannot provide these capacities, so series production is being sought.
Solution approach
The SEGIWA research project focuses on various automation solutions, end-to-end digital planning and control of the entire production process by means of a modular MES concept, the development of a gradually scalable production and factory concept, and the consideration of alternative materials to enable series production. To this end, six work packages were defined in the joint project "SEGIWA" on the way to series production in the gigawatt range:
WP1: Membrane Electrode Assembly(MEA) Manufacturing Automation
WP2: Fully automated assembly and construction of electrolysis modules
WP3: Development of a scalable production and factory concept
WP4: De-risking of integration across operations and manufacturing.
WP5: Alternative components for series production
WP6: Qualification for series production
Expected result
A stepwise scalable production and factory concept to enable series production of hydrogen electrolysers.
Further Links
UdZ-Article: "Project SEGIWA: Series Production of Electrolysers in the Gigawatt Range"
Branch
Energy/Water/Disposal/Recycling
FIR Navigator
Modular (and Integrated) Software for Order Processing
Introduction of New Business Software
JRF Guiding Topic
Society & Digitization
Globalization & Integration
Your Contact Persons
Projectinfos
Funding no.
03HY121K
Funding information
The SEGIWA project is funded by the Federal Ministry of Education and Research as part of the lead project "H2GIGA" and supervised by the Project Management Jülich.