SolutiKo
Solution-Selling Cooperation Platform through Integration of Sales and Service Competencies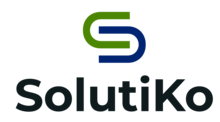 The aim of the research project 'SolutiKo' is to establish a platform for the development and transfer of knowledge on solution selling.
Initial situation
Customers of manufacturing companies are increasingly asking for integrated overall solutions and no longer just for products or services. Companies manage to offer these, but they lack the relevant know-how for selling solutions. The challenges here are manifold. Local companies in NRW in particular, which lack competencies in solution selling, are increasingly feeling the pressure from international competition.
Solution approach
In order to provide local companies with the expertise they lack, the FIR at RWTH Aachen University and the Ruhr University Bochum are working together to build a platform for solution selling. This platform is intended to bundle relevant and practical knowledge, prepare it in a low-threshold manner and transfer it into practice. To ensure that the transfer succeeds, large local players and associations are part of the consortium in addition to the two funded partners. Through these and other interested companies, practice-relevant questions are taken up and results validated within the research project.
Expected result
The project aims to develop a free digital platform that bundles and disseminates knowledge on solution selling. Producing companies in North Rhine-Westphalia and beyond have the opportunity to acquire relevant knowledge for the successful establishment of solution selling on the on-demand platform and to transfer this knowledge to their companies through developed guidelines, best practices, interviews and other low-threshold formats. Accompanying live formats will flank the platform with regular events and establish 'SolutiKo' as the central solution selling platform in NRW.
Benefits for the target group
Companies in NRW are to receive easily accessible, applicable knowledge on solution selling through the platform. In addition, they are to be given the opportunity to become part of 'SolutiKo' themselves through specialist events, working groups and publications.
Branch
Chemistry
Machinery and Plant Engineering
Metals and Glass
Associations
FIR Navigator
Business Model Innovation
Digital Skills Development
Sale of Digital Services
Your Contact Persons
Projectinfos
Funding no.
KP22-079-A
Funding information
Sponsored by Ministerium für Kultur und Wissenschaft des Landes Nordrhein-Westfalen