Production Management
The Impact of Digitalization on Business Processes
In particular for manufacturing companies, business processes represent the link between suppliers and customers as well as within the value chain. In application-oriented research projects we investigate the influence of digitalization on business processes and the logistics of manufacturing companies.

Optimization of order processing
The aim of the Production Management unit is to optimize companies' business processes to increase operational efficiency or to develop new business areas in order to maintain and enhance their competitiveness. The focus is on industrial order processing and the involved sub-processes. This includes sales and the quotation process, procurement, as well as production planning and control through to dispatch.

In addition to information flows, the focus is on internal and external material flows. The core elements and goals of digitalization, including digital process automation and optimization as well as the collection and evaluation of data, play an important role here, as the increasing availability of technologies creates new application scenarios. New technologies have an impact on the architecture and functionalities of established business application systems, such as ERP systems, and production-related systems such as Manufacturing Execution Systems. Further, the unit explores possibilities for the optimal integration of logistics and business processes as well as the associated information systems, both within the organization and in the customer-supplier relationship. We are also researching new ways of handling master and transaction data for all business processes, i.e. enhancing the quality of data or gaining new insights through data analysis methods.
Main topics in Production Management
The Production Management unit conducts research in three subject areas:
Our Expertise – Your Benefit
40 years of experience and the resulting comprehensive understanding of internal and external business processes of companies of various industries and sizes.
Knowledge of all common business application systems (e.g. ERP, MES, BDE, MDE) and relevant information and communication technology, as well as current technology trends.
Competence in the development, application, management and implementation of research projects in research consortia, associations, and businesses from start-up to corporate group.
Bottom Line
The integration of business processes and IT systems as well as their anchoring in the company are the key topics of our research activities. The object of investigation is increasingly shifting from the transfer or the reduction of established solutions to the development and testing of new applications. With a special focus on manufacturing companies, we ensure the attractiveness and profitability of Germany as a production location.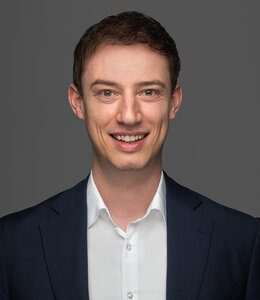 »
We support companies in designing and implementing efficient production and logistics systems. Through the integrated consideration of business processes, IT systems as well as planning and control principles, we create integrated and efficient solution concepts.
«
Tobias Schröer
Department Production Management (Head)
Associated research projects
DiCES
DRivE
SmartDroneWatch
URANOS-X
ProMiConE
IPPSLaBeM
STAFFEL
AKzentE4.0
PAIRS
SEGIWA
E2E-Parameter
EDI-Multiply
ABChain
SynLApp
Smart Speaker
iP4MoVE
INEDIT
Fit4Platform
Development and measurement of the digitisation of the economy in Germany
DaFuER
SiLKe
SEMF
CoE IoP
railconnect
EkuPro
3Dsupply
iProd
Carbon-Footprint
add2log
APACHE
AM4Industry
SurE
Digital in NRW
FlAixEnergy
Energy Information Hub (EIH)
CKDChain
BigPro
eStep Mittelstand
Eco2Production
Graduiertenkolleg Anlaufmanagement
SelfOrder
CoE D-1
SoReMa
Chain in Change (CIC)
Green-Net
Smart.NRW
OSE
myOpen Product Navigator
EUMONIS
WInD
Rebound Logistics
eco2cut
inTime
HybridChain
IMS2020
ACC-EC
Smart Watts
CBS-Net
SupplyTex
NetAssess
MSCO
High-Resolution-Supply-Chain-Management (HRSCM)
Flexible Configuration Logic for Integrative Production
Tool-East
InCoCo-S
MYCAREVENT